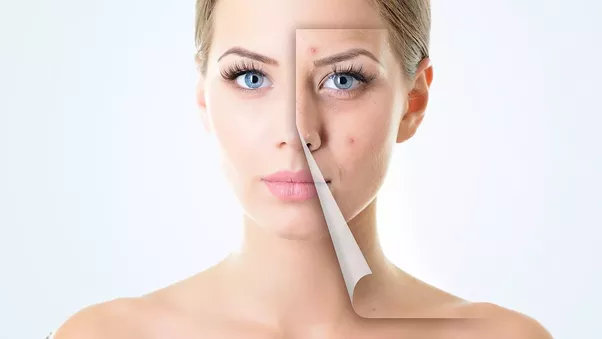 Every one of us has to see a dermatologist at some point in our lives. The reasons for seeing a dermatologist can be manifold – from seeking treatment for skin diseases to going for surgical procedures to opting cosmetic treatments – a skin specialist does everything to beautify your skin and enhance your look.
Though visiting a skin specialist may seem like an unnecessary expense to many, however, a skin specialist can work wonders for your skin and help you achieve the look and feel you have always desired.
Through this blog, we will familiarize you with the benefits of going to a skin specialist and the scenarios when you should pay a visit to a dermatologist.
Benefits of Going to a Skin Specialist
Here is a list of the benefits that visiting a skin specialist can get you:
1 For Getting Skin Diseases Treated or Cured: One of the primary reasons for visiting a skin specialist is to get treatment for skin conditions and diseases that harm your skin appearance and affect your health. There is a wide variety of skin diseases and conditions that can harm your appearance and look including athlete's foot, acne, wrinkles, dandruff, eczema, warts, dermatitis, psoriasis, melasma, vitiligo, rosacea, dysplastic nevi, Spitz nevi, melanoma, common acquired nevi, aging skin, cancerous or pre-cancerous moles, congenital nevi, skin flare-ups, scars, patches, rashes, itchy and irritated skin, skin cancer, mole surveillance, etc.
Skin specialists are responsible for diagnosing and treating skin infections and diseases and prescribe topical and oral medications to treat the infections and diseases and help their clients get rid of infections and diseases within shortest possible time spans. They also give dietary recommendations to alleviate their patients' symptoms and provide answers about the overall prognosis of an established diagnosis.
Skin specialists prescribe medications, lotions, and solutions that are effective in treating their patients' skin infections and diseases within the shortest time span and restore their health at the earliest.
Paying a visit to a skin specialist will help you get effective treatment for your skin diseases and conditions at the earliest and will reduce your pain and suffering substantially by preventing them from further progression and curing them in the shortest possible time span.
Visiting a skin specialist helps you get instant relief from patches, dry and irritating skin, rashes and other irritating skin conditions and will help restore your health.
2 Help to Prevent Diseases from Progressing to Serious Stages: Visiting a skin specialist can save you from chronic or deadly diseases and infections due to their diagnosis at early stages.
You must see a skin specialist when you feel abnormalities on your skin for a long time since a dermatological screening can save you from deadly diseases such as skin cancer by getting them diagnosed at early stages.
Based on physical examination findings, patient's history, and his concerns, a skin specialist recommends diagnostic tests to check for the presence of deadly diseases such as cancers, melanoma, etc. Visiting a skin specialist on witnessing a skin abnormality can save you your life since deadly diseases get cured at initial stages and can take your life when they proceed to advanced stages.
An early diagnosis can substantially reduce your pain and suffering by preventing the diseases from progressing to serious stages and will get you effective treatment and cure at initial stages that will help you get rid of dead skin diseases at the earliest.
3 Helps Deal with Hair Loss and Baldness and Ensures Early Diagnosis of Serious Health Conditions: In addition to treating skin diseases and infections, a skin specialist also helps to deal with conditions affecting the hair such as dandruff, excess hair loss and other scalp disorders.
Seeing a skin specialist when witnessing excessive hair loss and hair thinning can help prevent baldness. A person usually loses limited hair each day, however, an excessive hair fall can be a sign of something serious. Men and women both experience excess hair fall and when encountering a growing bald spot or a receding hairline, seeing a skin specialist will help you get effective and immediate treatment for the scalp disorders that will prevent diseases and conditions from further progression and help you cure your scalp disorders at early stages.
Seeing a skin specialist helps to get effective treatment for your scalp problems and helps you get rid of scalp conditions at the earliest. Further, it can also help diagnose serious health diseases such as polycystic ovary disease, hypothyroidism, autoimmune diseases and prevent and treat hair thinning, baldness, etc.
4 Helps you Enhance your Look, Appearance and Visual Appeal: Not only medical conditions, a skin specialist also offers a wide range of cosmetic procedures and treatments aimed at enhancing the appearance and beauty of your skin and improving your visual appeal.
Seeing a skin specialist can help you enhance your visual appeal and beauty through procedures such as liposuction, laser hair removal, laser hair cap, birthmark removal,    tattoo removal, mesotherapy, stretch mark removal, microdermabrasion, laser skin          tightening, mesotherapy, thread lift, wrinkle fillers, hair transplant, laser resurfacing,     etc. Skin specialists conduct screenings to determine whether their clients are fit for undergoing the desired cosmetic procedure and educate them about the possible side effects and results that can be expected from their desired procedure to help them make an informed decision and make dietary recommendations and postoperative instructions to their clients to help them get effective results.
5 Give Beauty Advice and Recommend Beauty Regimes: A skin specialist is also the right person you can approach for seeking beauty advice since they can recommend you skin products, lotions, creams and solutions best fit for your skin type. You can pay a visit to a dermatologist for seeking beauty advice and they will recommend beauty regimens that best fit your complexion and skin type. They also offer beauty services such as waxing, facials, massage, manicure and pedicure, preoperative and postoperative skin care, etc.
6 Treating Nail Disorders: A skin specialist is a right person you should visit for getting nail disorders such as white spots, fungal infections, ingrown nails, warts, etc treated and cured.
Conclusion: We hope that this blog will familiarize you with the benefits of going to a skin specialist.