Best Treatment For Pigmentation On Face
Pigmentation or hyperpigmentation is one of the most common skin concerns. It involves patches of skin become darker in color than the normal surrounding skin. This darkening occurs when an excess of melanin, the brown pigment that produces normal skin color, forms deposits in the skin.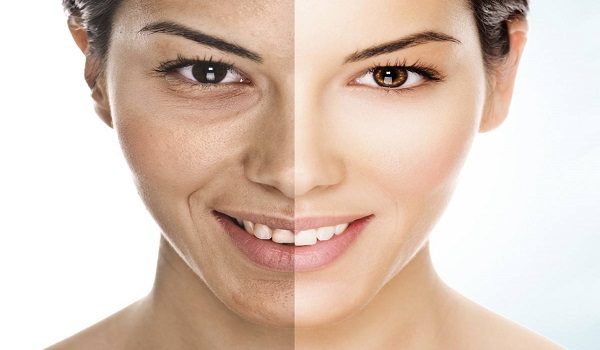 [megatron_heading title="WHAT CAUSES IT?" size="size-md"]
Many factors can cause the skin to darken:
– UV damage because of sun exposure
– Hormonal changes because of birth control pills, pregnancy, menopause, etc..
– Acne or other skin sessions may leave spots after it goes.
– Any form of injury on skin/friction/contact dermatitis
– Freckles, age spots, and other darkened skin patches can become darker or more pronounced when skin is exposed to the sun.
[megatron_heading title="TREATMENTS" size="size-md"]
1) Rejuvenating Peels: various rejuvenating peels are available. They form a part of alpha-hydroxyl acids(AHA) which are natural moisturizing agents. They are derived from sugarcane extracts, fermented milk, bitter almonds, winter tree bark extract, etc. and the best treatment for pigmentation on face.
Benefits: these rejuvenating solutions easily penetrate the skin making them excellent or deep cleansing. They improve the skin's performance by decreasing the build-up of the dead skin cells, thereby allowing the fresher skin to surface. They also stimulate collagen production with consistent use pigmentation, acne, acne marks, and scars are evened out.
Focus Areas: face and neck
Duration: 30 min
Frequency: 6-8 weeks, once in 15 days.
We recommend contacting skin specialist in Delhi for one session per month to maintain the results achieved.
2) Accugel Treatment: This is the best treatment for pigmentation on face in which we infuse lightening gel into the skin through micronutrients followed by a whitening mask. This service apart from reducing excess pigment also rebuilds tonicity in the skin by stimulating and promoting collagen and elastin production, giving the skin a more youthful look. It also increases hydration and improves circulation in the treated areas.
Focus areas: Face and neck
Duration: 30 min
Frequency: 6-8 sessions once in 10-15 days
3) MesoGlow/MesoTherapy: In this therapy, we induce various skin vitamins into the skin through a meso-gun to detoxify the skin followed by a mask.
Focus Areas: face and neck
Duration: 30 Min
Frequency: 6-8 sessions, once in 10-15 days
SKIN SPOTS
Are smooth, flat black/brown elevated patches on the skin that are widely caused due to excessive sun exposure
SKIN TAGS
Are the small round or long growth on the skin that commonly appear on areas like that face, neck, and arms.
WARTS
Are the rough, black/brown mole-like growths on the skin that are caused by a virus. They are contagious and may spread to other areas of the body by touch. At our clinic, we use a US FDA approved radio frequency technology to mechanically remove the lesions. Procedure: After cleansing the affected area, topical anesthesia is applied followed by the radiofrequency procedure. Benefits: this service permanently and immediately clears out the unwanted skin tags and warts. Only 1 session is required.