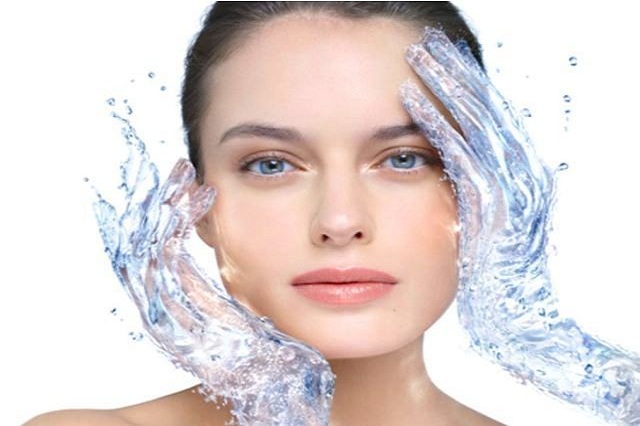 Summers is probably the best times of the year that gives us the opportunity to enjoy outdoors, flaunt impressive summer dresses and munch on delicious seasonal fruits. However, summers bring with it its own set of challenges especially for the skin since the scorching heat and warmth of the sun, the hot, humid winds along with the toxic pollutants can lead to severe skin damage and impart you a dull and unattractive look.
The fluctuation in weather calls for an effective skin care regimen to keep our skin healthy, energetic and radiant like before and prevent the harsh weather from damaging our skin and overall visual appeal.
Through this blog, we will familiarize you with some of the best tips that you can follow for taking care of your skin in summers.
How to take care of skin in Summers?
We will now bring forth the list of some amazing tips that you can follow for taking care of your skin in summers:
1. Exfoliate for Getting Cleaner, Smoother Skin: Exfoliating your skin is the ground rule of basic skincare regimen since it helps to do away with the dead skin cells that sit on the surface of the skin imparting it a dull, rough and dry look. Exfoliation not only helps to remove the dead skin cells but also helps to keep aging at bay by allowing the skin cells to regenerate at a faster pace.
It is wise to exfoliate your skin at least twice or thrice a week with an exfoliating sponge or massager that will help improve blood circulation to the face subsequently giving you a more radiant and healthier summer skin to shine through. You must always cover your body with a hydrating cream after exfoliation that will help to seal in moisture and you must consider shielding freshly exfoliated skin with an SPF.
2. Sunscreen is a Must: Sunscreen is a must when it comes to summer skincare regimen since they not only offer protection from the harsh UV rays that can lead to skin cancer but also help prevent skin darkening and skin damage. It is wise to purchase a sunscreen having SPF of at least 30 that contains both UVA and UVB products and you must re-apply it every 2-3 hours to ensure a summer full of safe sun.
3. Cleansing: You must consider cleansing your face thoroughly with a fine quality cleanser twice a day to get a glowing and impressive skin. It is wise to go with natural cleansers since they do not cause any side effects. Raw milk acts as an effective cleanser and you can consider rinsing your face with raw milk each night before you sleep that helps to remove blemishes. You can also prepare a cleanser by mixing plain yogurt with honey that not only cleanses but also moisturizes the skin. It is wise to apply this cleanser and allow it to stand for at least 10 minutes before rinsing it off with cold water.
4. Moisturizing: You must not skip moisturizing your face and body irrespective of what the weather is. It is wise to avoid oil-based moisturizers and opt for a water-based moisturizer and you must moisturize your skin immediately after taking shower when the skin is still damp to allow moisture to remain locked in. Moisturizing your skin at night is also beneficial since it defends the skin during the sleeping hours and makes the skin glow.
5. Toning: You must not forget to tone your skin preferably with a natural toner that will help to do away with the dirt and toxins, will help moisturize the skin and balance the pH level and will help obtain a clear and refreshing skin. One of the ways of preparing a natural toner is to mix glycerin and rose water in equal proportions and applying it routinely at night to do away with blackheads, pimples and tan marks on the skin.
6. Tan: One of the best ways to get glowing and healthy skin is to remove tans from the skin. You can prepare a homemade mask for tan removal by preparing a paste by mixing 2-3 almonds, two teaspoons of milk and one teaspoon of lime juice. You must apply the pack at night and allow it to stand overnight and rinse it off with lukewarm water in the morning.
7. Drink Plenty of Water: You must do some water therapy since it helps to flush out the toxins and wastes that accumulate in the body and helps to get a glowing and beautiful skin. Waterworks miraculously for skin and keeps the body hydrated. You must consider drinking at least 10-15 glasses of water each day and consume water-enriched foods such as buttermilk, fruit juices, green tea, coconut water, etc besides plain water that will help you get cleaner, softer and shinier looking skin.
8. Eat the Right Foods: What you eat definitely has an impact on your skin and you must consume the right foods to get a radiant and beautiful skin in summers. You must incorporate water-rich foods such as watermelon, cucumber, lettuce, oranges, tomatoes, green vegetables, fresh fruit juices, raw nuts, raw seeds, etc in your diet to beat the summer heat and get a beautiful and glowing skin. Further, you must avoid processed foods such as pizza, fried and baked foods, fries, chocolates, etc that can cause breakouts and instead substitute them with healthy food.
9. Wear Light Shade Clothes and Protective Clothing: You must prefer to wear light shades clothes in the summers since they are good reflectors of heat and will save your body from getting dehydrated. Further, it is essential to wear protective clothing over your skin to protect it from damage. Avoid wearing sleeveless clothes and instead wear full-sleeved clothes in light shades to protect your skin.
10. Wear Accessories to Protect your skin: Your strategy for the summer season should be to cover your skin as much as possible. You must prefer wide-brimmed hats, stalls, sunglasses, etc to cover the exposed skin areas and protect your skin from damage.
Conclusion: We hope that this blog will familiarize you with some of the best tips for taking care of your skin in summers.