Best Pediatrician in Delhi
Paediatric dermatology basically deals with dermatological or skin problems that children face. A pediatric dermatologist diagnoses and treats the skin, hair and scalp conditions of children and infants. He/she prescribes treatment for skin conditions and suggests medical or surgical treatments for skin conditions such as warts and other lesions of the skin. Children having dermatological conditions can take advice and benefit from the experience and expertise of recognized physicians. Dr. Namrata Ghai Skin Clinic is the best pediatrician in Delhi offering consultancy on pediatrics dermatology.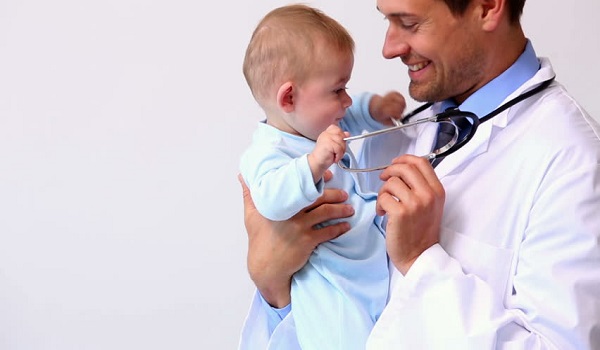 [megatron_heading title="What are the benefits?" size="size-md"]
Children who have usual dermatological conditions can take advantage from the proficiency of specialized physicians. Although, adults may develop some complaints but differ considerably when dealing with a skin problem in childhood. Best pediatrician in Delhi at Sunshine Skin Clinic offers treatments with the help of state-of-the-art technologies.
How safe is the treatment?
The treatment is such that it suits the skin of a child or an adolescent. The dosage is dependent on the weight of the child. Thus, it is important to skin diseases in children are treated by the skin specialist in Delhi with expertise in this area.
Caring Treatment for Paediatric Skin Conditions and Dermatology?
Paediatric dermatology mainly concentrates on the treatment of children from birth to their teenage years, as during these times skin disorders mostly occur. During this age, common diseases like ringworm, chickenpox, acne, eczema or birthmarks can be noticed.
What are the common Paediatric skin disorders?
Common pediatric skin disorders may include distracting vascular (red) birthmarks, moles or warts, and infants and children are particularly vulnerable to eczema. Skin rashes, poison ivy, and ringworm, hives, and cradle cap can all appear. Acne is a disease that can also appear in adolescence and can cause scarring or affect self-esteem. Dr. Namrata Ghai is one of the best dermatologists in Delhi offering quality skin treatments.
What are Pediatric Dermatology treatments offered at our Clinic?
We are engaged in offering diagnosis and treatment for various pediatric skin disorders. Our excellent medical facilities are for eczema, acne, contact dermatitis, psoriasis, congenital skin disorders, and removal of warts, vascular (red) birthmarks and moles. Young children are prone to become impatient as they are not able to answer the medical questions properly or communicate, thus need special care. Our experience in dealing with children has been amazing and we take every possible effort to make them feel better. Moreover, we also prescribe creams, lotions, or antibiotics to treat infections and also provide a range of both surgical and non-invasive procedures that can be used to treat many circumstances. Skin specialists at Sunshine Skin Clinic have trained from top most institutes and make certain to treat all skin conditions aesthetically.