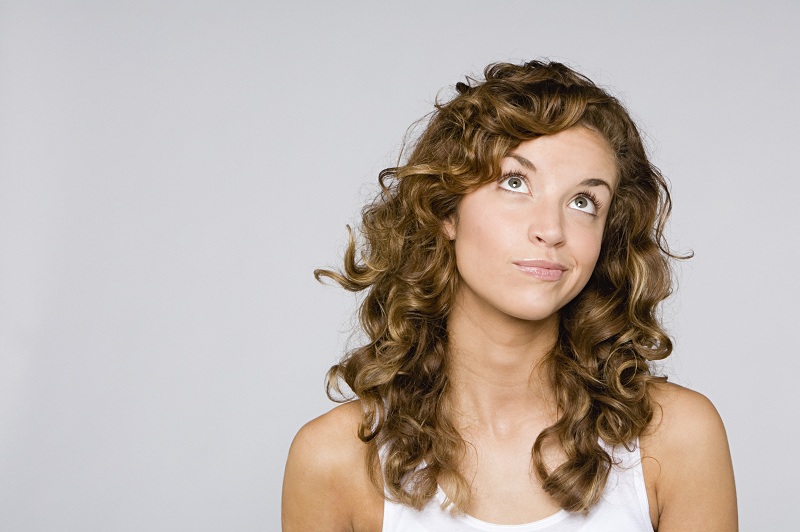 Coloring your hair represents one of the effective ways to update and transform your look or give yourself a complete makeover with maximum impact to ensure that you end up with a hair color that looks great and enriches and boosts your personality and self-confidence.
Dyeing your hair has evolved a major form of self-expression nowadays and taking the color plunge is legit terrifying and intimidating when you are a hair dye virgin and haven't dyed your hair before.
For all those planning to take the hair plunge for the first time, we have brought forward this blog that will familiarize you with the comprehensive list of things that you must do before coloring your hair.
Top 11 Things You Should Do Before Coloring Your Hair
We will now bring forth the list of the Top 11 things you should do before coloring your hair:
1. Do Your Research/Identify your Preferences: You must do some homework and research before proceeding for a hair color either at the home or in a salon. As a part of your research, you need to determine the kind of color change you are exactly desiring and going for. For this, you can go through different style magazines and different websites to identify the patterns, textures, and type of color changes that delight you the most and suit your personality.
Choosing the right hair color is vital since it will bring all the difference to your final look. You must consider your skin tone and hair texture while picking up hair colors. It is wise to use your natural hair color as the basis and opt two shades darker or lighter to ensure getting a hair color that will flatter your skin tone.
It is wise to consider your hair texture while picking hair colors since wavy hair can handle up to five or six shades of color while you must stick to a more uniform color in case your hair is pin-straight. Further, it is important to keep cost and upkeep in mind before making any coloring decisions since some drastic dye jobs require a few salon visits.
2. Use Instagram, Web, and Other Social Media Platforms to Research Different Colorists you Might wish to go to It is important to choose the right colorist having the expertise and experience to give your hair the perfect look. To find the right colorist, you can explore the Internet, Instagram, and other social media channels and examine the before-and-after photos and images on different colorists' pages to find the designs and patterns that inspire and delight you the most. Going through different colorists' works will help you find the right colorist that matches your preferences and expectations.
3. Book a Consultation with a Colorist: Coloring your hair is a bit tricky and you may face difficulty in picking the right colors for your hair that will enrich and boost your look. To avoid any potential hair disasters, you can consider consulting a colorist and taking valuable inputs and suggestions from them for determining the hair color shades that will best match your skin tone and enrich your look and personality. Consulting a colorist will allow you to better understand coloring terminology and pick the right shades for your hair.
4. Tell your Colorist Exactly What you Desire and Expect: It's absolutely crucial to be on the same page with your colorist in terms of what you want, expect and desire in order to get your desired outcomes.
You can consider holding a meeting with your colorist before booking your actual appointment that will help to open up a good flow of dialogue between you and your stylist and help your colorist better understand your requirements and needs.
If you are unfamiliar with coloring terminology, you can consider taking pictures and photos of the designs, patterns, and shades that inspire and delight you the most to the stylist that will help you share your vision, requirements, and expectations with your stylist.
Meeting your hair stylist beforehand will facilitate deciding the look, shades and the technique that will best suit you and guarantee you a high impact finish.
5. Avoid Washing your Hair Ahead of Time/Leave Your Hair Dirty before you Start: You must avoid washing your hair right before coloring your hair and do not feel embarrassed to see your stylist with dirty hair. This is because color holds better to dirty hair since with dirty hair, you have the natural oils to safeguard your scalp. Contrarily, clean hair can be too slippery and the dye/bleach may burn your scalp if you wash your hair before coloring it since it won't have the natural oils to safeguard it.
6. Apply a Hair Mask all over your strands before you go in to get your color done: It is wise to apply a natural hair mask all over your strands before going in for coloring your hair since it will replenish your scalp with all the moisture and nutrients and will prepare it for the grueling color process. You can consider applying a natural hair mask to your strands and letting it stand for ample time to ensure that your hair gets enough moisture and hydration.
7. Consider Conditioning your Hair with Hot Oil Treatment Before Coloring your Hair: It is wise to deep condition your hair with a hot oil treatment at least three days prior to coloring your hair. This will help to condition your hair and replenish your strands with the required moisture and nutrients that will prepare your strands to take on the hair color. Consider giving your hair a hot oil treatment with any of the nourishing oils such as coconut, jojoba, castor, lavender, almond, rosemary or any other essential oil that will prepare your strands to take on the hair color more effectively.
8. Perform a Test Drive before committing to a permanent color: One of the effective measures before going for a permanent color is to carry out a test drive or an experiment to figure out whether the hair color suits you. You can consider going for a demi-permanent hair color that will fade slightly each time you shampoo. The advantage of using a demi-permanent hair color is that it simply enhances the natural color while also minimizing damage. You can consider opting a semi-permanent dye that, likewise a demi-permanent color won't lighten your hair. The advantage with both these hair colors is that they wash away easily in a few shampoos and don't cause any damage to the hair.
9. Do Damage Control Before You Dye: One of the best things to do a day before coloring your hair is to apply a clarifying shampoo to wipe out any product buildup and to allow even the hair's porosity in order that color takes evenly. Further, you can consider deep conditioning your hair with a nourishing conditioner post the hair wash to replenish the moisture that may get lost during coloring.
10. Don't Skip the Patch Test: It is wise to test a new color on a small area of your scalp before you proceed to apply it over the entire head since you will be able to figure out whether the color fits your look. Doing a patch test is a great way to avoid mishaps and examine how your skin/scalp reacts to the chemicals. Performing a patch test will help you avoid a scalp reaction in case your skin cannot tolerate the dye chemicals and prevent the usage of hair colors that can make your skin look drab and old.
For performing a patch test, consider applying the dye on a small section of your hair and examine whether the color appears too dark, light or ashy.
11. Don't Go for a Box Color in case it's your First Attempt at Dyeing your Hair: In case you consider coloring your hair at home, you cannot completely rely at the picture/image on the box since the color on the box is not always the exact color you will receive and the model on the box might have the perfect shade, however, we are not aware of what her hair color was like before the dye.
Instead of simply examining the color on the box, you must analyze the numbers and letters on the package for determining the level of color and desired tone.
People who have no knowledge of coloring terminology, you can pick your desired tone and shade by examining the numbers on the box where 1 represents the darkest and 10 represents the lightest on a shade scale of 1 to 10. Similarly, the letters reveal the dye's undertones where c represents copper, a represents ash, n represents neutral and g represents gold.
Conclusion: We hope that going through this blog will definitely familiarize you with some of the best things you should do before coloring your hair.